Consider supporting the UNM Parent & Family Association with a monetary donation. To donate, click the image below.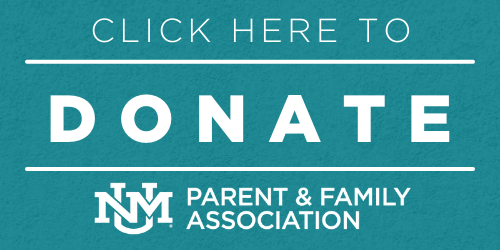 Support the Scholarship Fund
As part of its commitment to helping support student success, the UNM Parents Association provides scholarship funding for many deserving students. Through the generous support of UNM parents, the Parents Association has established a fund to make multiple awards each academic year. In addition to directly supporting the Parent Association Scholarship Fund HERE, our partnership with the UNM Bookstore allows proceeds from the sales of the holiday ornament benefit the Parent & Family Association Scholarship Fund. You can view the annual Holiday ornaments from the past 10 years below.