UNM Alumni Association
The University of New Mexico Alumni Association is located in UNM's first campus building, Hodgin Hall. Just outside, you'll see UNM's new U.
What is the U?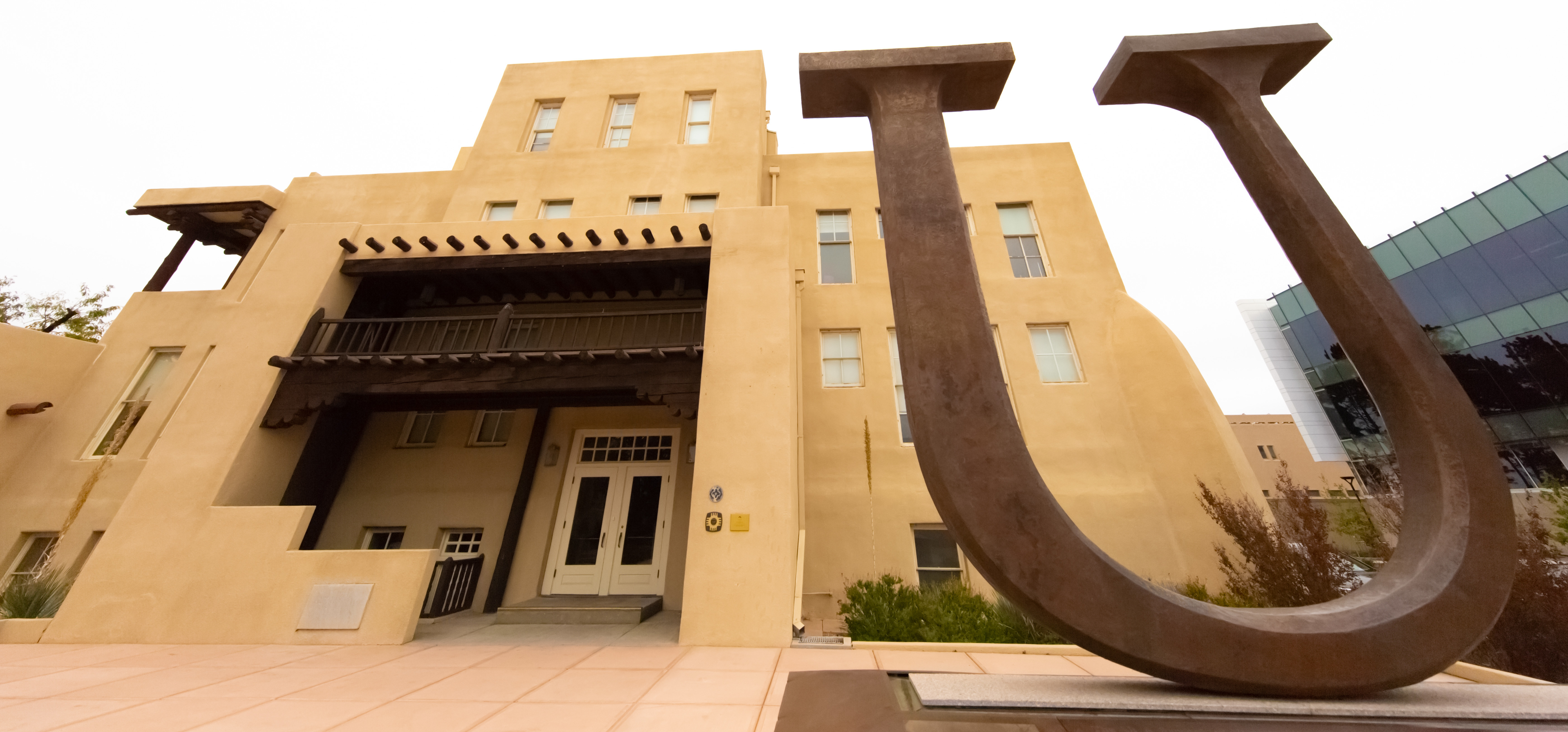 UNM was known throughout Albuquerque as "The U" in the early days of its history.
To promote University spirit, in 1922, under the administration of UNM President David S. Hill, an "electric U" was placed atop Hodgin Hall. Albuquerque Gas and Electric Company constructed the U out of tin. Approximately 25 electric lights ran down each side. Keeping those light bulbs replaced in a timely fashion proved challenging once the sign was up. The project's total cost: $200. The U stayed in place at least until 1932. Neither the exact date nor the reason it was removed is known.
Rooted in community, steeped in tradition
From the beautifully restored Alumni Center at Hodgin Hall, the UNM Alumni Association and the UNM Alumni Relations Office keep The University of New Mexico and its alumni communicating and connected. Everyone who graduates from UNM is automatically a member of the Alumni Association — there are no dues. 
505-277-5808 or 800-ALUM-UNM (258-6866)
alumni@unm.edu